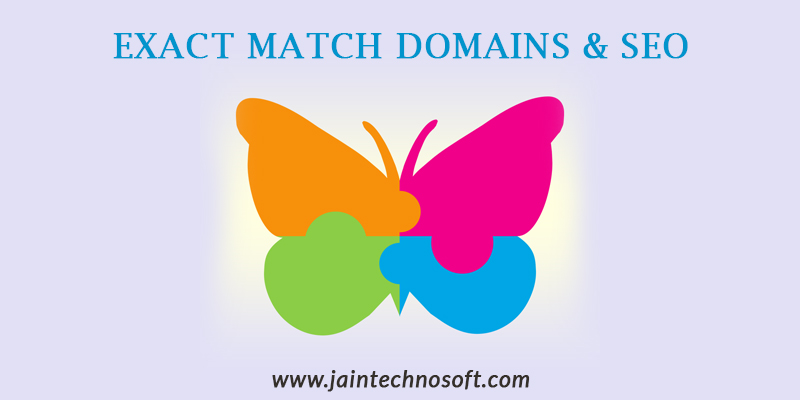 An exact match domain (EMD) is a domain that matches the keyword a user types in while searching on search engines and relates to the content you have on your site – the products or services you offer. It could be anything like food, drinks, baby product, car rents, etc. When you look at a site that has an EMD, you will immediately know what the site is about but, you will not be able to know who owns these domains. But, this is how great businesses use EMDs to target the market. It is important to understand what domain name you must have. There could be lots of domain names that you should and should not be using. Read on to know how EMDs can affect rankings in SERPs.
The main benefit of having an EMD is that when someone types the word mentioned in your domain name on search engines, your site will be the first one recommended to them. This is why viewers tend to think that sites with EMDs are more trustworthy than others. This automatically increases the traffic driven to your site. Also, EMD names are very easy to remember, which results in satisfied users coming back to your site again.
Because EMDs provide high number of users coming to your site by the search engines directly linking to your site on a particular search, they are highly popular. Thus, they are harder to get and are in high demand, which makes them very expensive. However, it is not always necessary that you have to pay a higher price. If you use a little inteligence, a little creativity and if you are in luck, you could be able to get it at a cheaper price. This is possible if you target a market that nobody targets yet. If you find yourself in such a situation, you must immediately buy the domain and write relevant content to the keyword that the domain contains.
Assume that two websites are eactly the same but, one has an EMD and the other doesn't. In such a case, the website having an EMD will rank higher. This will however be possible if the keyword of your domain name matches the users' search keyword. But, the effectiveness of having an EMD is only when the content on your page relates to it and is of good quality. If you don't have relevant content, you will not be able to rank well.
Nonetheless, just purchasing an EMD and having good quality and relevant content will not benefit you. You also need to create such a website that visitors want to come back to you. You need to have everything that makes your site optimized for search engines. Google considers the effect of your website as a whole to rank it higher. For any kind of assistance related to your site's SEO, you can get in touch with Jain Technosoft, a leading SEO company in India, which has an experienced team that will ensure your website stays on top of SERPs for longer periods.